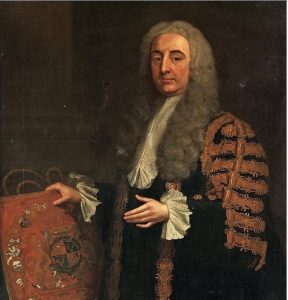 Sir Thomas Bootle, 1685 – 28th Dec 1753. Sir Thomas died without issue, his brother Robert Bootle inherited his estate and this made Robert's daughter Mary Bootle the heir to Lathom. Mary married Richard Wilbaraham of Rode Hall, Cheshire, on the 31st May 1755. Under the will of her Uncle Sir Thomas Bootle, Mary and her new husband had to keep  the name Bootle after marriage and therefore they were named Wilbaraham-Bootle.  Richard and Mary had 8 children, all born at Lathom House. Mary died on the 20th April 1813 and is buried at Asbury, Cheshire.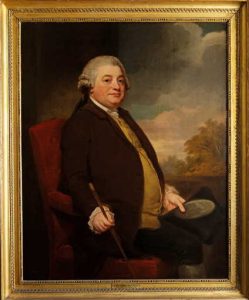 The children of Richard and Mary Wilbraham- Bootle were:
1)Anne Dorothea m Richard Pepper Arden, Baron Alvenley (Anne and her husband were close friends of Sir Walter Scot and their dinner party guests included The Duke of Wellington.)
2)Mary m William Tatton Edgerton of Tatton Hall, Cheshire.
3) Frances Alicia m Anthony Hardolph Eyre of  Grove, Nottinghamshire.
4) Emma m Charles Edmonstone 2nd Baron Edmonstone of Duntreath
5) Edward (Later 1st Lord Skelmersdale) m Mary Taylor of Bifrons in Kent.
6) Randle Wilbraham of Rode Hall, m 1) Letitia Rudd 2) Sybella Edgerton
7) Sibylla Georgiana M William Farrington of Worden Hall, Leyland in 1791
8) Edith m Col Ynyr Henry Burges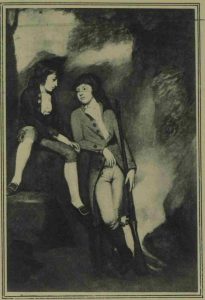 Edward Wilbraham-Bootle and his younger brother Randle.
Edward Wilbraham-Bootle (7th March 1771-1853) inherited the Lathom Estates on the death of his father in 1896. Edward changed the order of his surname to Bootle-Wilbraham by Royal License on the 8th Dec 1814. He was created  1st Baron  Skelmersdale on 30th January 1828 whilst in service to King George 1V.  He was Warden of the Cinque Ports at the time of the Coronation of William 1V in June 1830. He was the MP for several constituencies, including Dover from 1818-1828.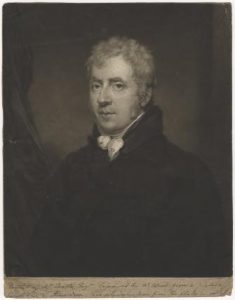 Edward Bootle-Wilbraham 1st Baron Skelmersdale
Edward married Mary Elizabeth Taylor of Bifrons, Kent in 1796. Mary's brother Edward Taylor, who visited Lathom House often, was the first love of Jane Austen.
Edward and Mary Elizabeth had the following children;
Richard Wilbraham-Bootle, born at Lathom House,29th October 1801.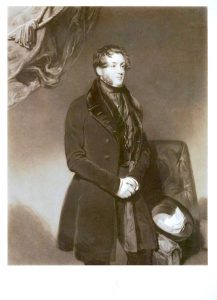 Richard Wilbraham-Bootle (1801-1844)
Richard became MP for SW Lancashire and married Jessy Brooke, at Runcorn 22nd May 1832 daughter of Sir Richard Brooke of Norton Priory,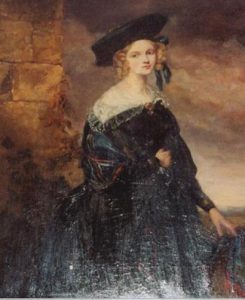 Jessy Brooke aged 20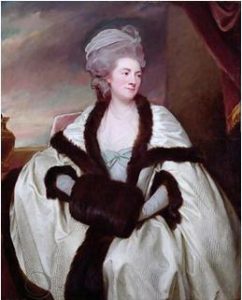 Jessy Bootle-Wilbraham